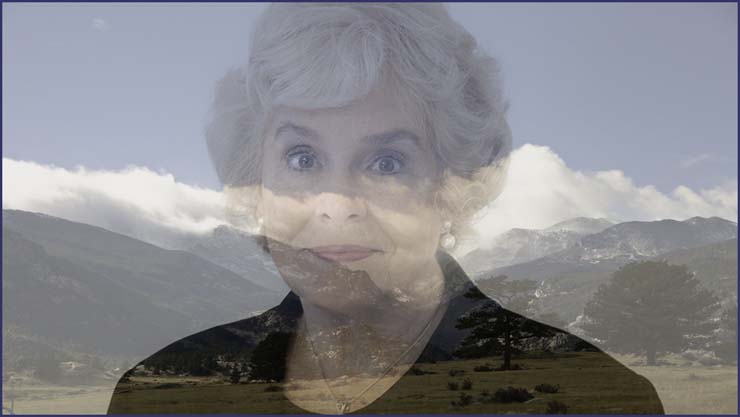 QUANTUM GAZING WITH CONNIE SHAW & JIM WRIGHT
USING SKYPE VIDEO

If you have a group of twenty to one hundred-plus, who would like to participate in a transformational gazing experience we will be happy to schedule a Quantum Gazing session with you using Skype video over the internet to see and speak with us. Information on technical requirements, set-up/testing and how your event will proceed follows.
TECHNICAL REQUIREMENTS
An active Skype account – please email your Skype "name" to

info AT connieshaw DOT com

.
Computer with Skype installed, a webcam and microphone. These may be separate or built into the computer.
A high-speed internet connection TESTED to work with Skype in video mode
TV with computer input, typical of most HDTV / digital / "flatscreen" TVs. The TV screen does not need to be really big, just suitable for the group to see Connie's face which will fill the screen from top to bottom..
Video cable from computer monitor output to TV – if you have a monitor for your computer, usually you just disconnect the video cable at the monitor and (probably after moving the computer) connect the cable to the TV
Know how to adjust webcam angle of view (wide / narrow) and image brightness
ROOM SET UP / TESTING
Do your testing several days prior to your scheduled gazing, and at approximately the same time so that the light in the room will be the same as for the actual gazing. The gazing group does not need to be present, only the "operator" and a person or two to stand in various places in the room.
Select a room / venue that will comfortably hold all participants with participants able to see both the webcam (so Connie can see them) and TV (so that they can gaze into Connie's eyes).
Eliminate bright lighting behind the group, for example close drapes of windows behind the group.
Set up the computer, webcam and TV and test:

You can open Skype and click Tools then Options. After Options opens, click Video Settings on the left. That will let you clearly see what your webcam is showing.
Insure that the webcam angle of view is wide enough to cover the whole width where the group will be sitting/standing.
Make sure that there enough lighting so that faces can be seen - adjust the webcam bright enough so that faces are bright enough to be seen by us.

Check that your microphone works. (in Skype, use Tools/Options then Audio Settings)
Plan to place shorter people in the front and at the event ask everyone to position themselves to be able to see both the webcam and the TV – so that Connie can see their eyes and they can see Connie's eyes in the TV. People in wheelchairs and who are bed-ridden can also be positioned to see both the webcam and TV.
THE GAZING EVENT - Use this as a CHECKLIST and have it in your hand at the Event
After your group has been seated, it is very important that you show at least 10 minutes of one of the YouTube videos of interviews with people who have done Quantum Gazing. This will assist in ensuring all have a wonderful gazing experience – giving them an idea of what to expect and helping them begin to move into the Heartspace. Go to www.youtube.com and put Quantum Gazing into the SEARCH field.
Schedule to allow for people's work schedules and take likely traffic delays into account.
Please do not allow children under twelve who might disturb the meditative silence of the gazing and spoil the experience for others.
Make sure everyone has 3 or 4 specific written wishes / intentions for things they would like to change (e.g. health issues, relationships, etc.)
Participants may bring photos of loved ones, neighbors, friends, pets, livestock and hold then against their chests during gazing. You may also bring photos of people who cannot attend in person due to being away in a nursing / retirement home, jail or prison facility, mental institution or armed forces location. (If you know the administrator of such a facility who would like to expose the residents to the peace and joy of the gazing experience, feel free to have them email us to info AT connieshaw DOT com to schedule a Skype gazing session with them.)
After the gazing session there will be a 2-3 minute silent integration period for people to reflect on what they saw or felt (e.g. warmth, heart-opening, an "epiphany")followed by the sharing of reports on their experiences.
Feel free to video your side of the event if you wish.
During the days and weeks afterwards, notice all the positive (even small and subtle) changes in your life.
We encourage you to email reports of your good news, shifts and transformations to info AT connieshaw DOT com. Connie will read all emails, but does not respond to personal questions.
The process works regardless of whether you see or feel something or don't. The moment you see Connie's face the process begins and "seeds of transformation are planted within the viewer." Some, by their very natures / personalities and evolved perceptual gifts will see auras, feel tingling and hear Guidance. Others see and feel nothing but can have gradual yet profound positive changes.
We do Quantum Gazing to help to shift human consciousness as our small contribution to individual and world peace and transformation.
Thank you for participating with us in this leading-edge spiritual science experience. Connie Shaw & Jim Wright
---